Assistant Financial Controller
Description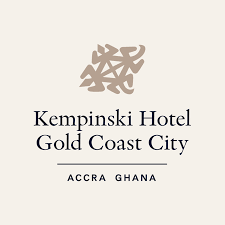 The overall scope of this role is to be able to perform all duties assigned by the Controller and to be able to carry out the function so the Controller during his/her absence. To safeguard the financial integrity and stability of the hotel and minimize any exposure to potential risks. To assist the Controller in the administration of all financial aspects and ensure all local and corporate policies and procedures are followed.
Main Responsibilities
Responsible for following and understanding all Kempinski Policies & Procedures.
Responsible for behaving in a professional and harmonious manner and following the Kempinski code of conduct.
Responsible for understanding and having a working knowledge of all areas in accounting and being able to assist or cover a position if needed.
Responsible for ensuring that local legislation and procedures are followed.
Responsible for preparing journal entries and balance sheet reconciliations during month-end closing.
Responsible for ensuring that all journal entries are accurate and have been signed off before posting.
Responsible for ensuring that all balance sheet accounts are in good order and up to date.
Responsible for preparing or overseeing the preparation of all tax returns.
Responsible for ensuring that all fees are calculated accurately and comply with the Management Agreements.
Responsible for assisting the Controller with forecasting and budgeting.
Responsible for performing any controller tasks during his absence.
Responsible for hiring, motivating, counseling, coaching, evaluating, scheduling, etc, of the Accounting staff.
Responsible for assisting department heads with making relevant and accurate decisions on financial matters.
Responsible for continuously looking for improvements and ways to enhance efficiencies.
Responsible for performing any additional duties assigned by the controller and assisting in all areas of Finance as needed.
Responsible for communicating with the controller on any discrepancies or other potential problems.
Additional responsibilities and tasks can be added at any time according to the needs of the business and of the hotel.
Desired Skills And Qualifications
College education or equivalent experience. Associates or bachelor's degree preferred
5+ years in an accounting management position
2+ years as assistant financial controller
Ability to work and communicate in a multinational environment:
Ability to handle high volume with attention to detail
Excellent written and verbal communication skills
An ability to establish and retain effective working relationships with hotel staff and clients/vendors
Excellent organizational and time management skills
Applies a professional, confidential and ethical approach at all times
English – excellent oral and written skills
Additional language – beneficial
Works in a safe, prudent and organized manner
Computer literacy adapted to the field of training:
Ability to operate computer and office equipment
Proficiency in Excel and Word
Experience in respective accounting software is a plus
Knowledge of the generally accepted accounting principles, PCI DSS and local regulations
Experience in reporting, forecasting and budgeting
To fill this position the candidate must identify with the Kempinski core values, in addition they should be especially:
People Oriented
Passionate for European luxury
Entrepreneurial
Straightforward
Business Acumen
Analytical thinker
Flexible and reliable
Tolerant and open minded
Works well under pressure
Tolerant and open minded
Works well under pressure
Applying Instructions
WARNING: Do not to pay any money to get a job. Please report fraudulent jobs to info@newjobsghana.com